Everything you need to know about the new Fosse Park development
Since 2019, there has been a whole host of ongoing improvement works happening at Fosse Park, the biggest of which being the construction of the Fosse Park West and Food Central extension.
The new extension represents a £168 million investment and will provide over 140,000 square foot of additional retail and restaurant space, an increase of our store numbers by 40%. This will enhance the shopper experience and provide an even greater choice of shopping, dining and leisure activities for visitors.
The development will be opening in early 2021, but if you can't wait until then you can see what the centre will look like by watching our fly through CGI video here.
Fosse Park West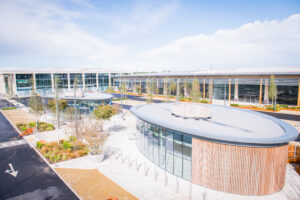 Nine new premium retail units
The creation of a new Fosse Park West carpark
Public spaces and upgrade works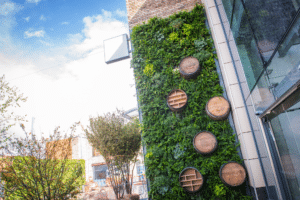 Refreshed store fronts for shops at the existing sit
Improvements have also been made to the carpark at Fosse Park North
£5 million spent on creating an attractive public space, this includes:

The creation of green walls
Landscaping of the whole site
A pedestrianised walkway to link the original shopping centre and the new extension

New public realm space will allow space for café spill out, social gatherings, children's play area activities and events
Food Central
13 new food outlets and an additional four retail units
This will modernise the look and feel of the park's dining offer and widen its appeal
We want to build on Fosse Park's existing success as one of Leicestershire's premium and best-known shopping destinations and make it a great place to both work and visit. The new extension will offer a greater range of popular retail and food brands, along with relaxing public spaces for everyone to enjoy.
We look forward to welcoming you to the new and improved centre next year as we embark on the next chapter of Fosse Park.