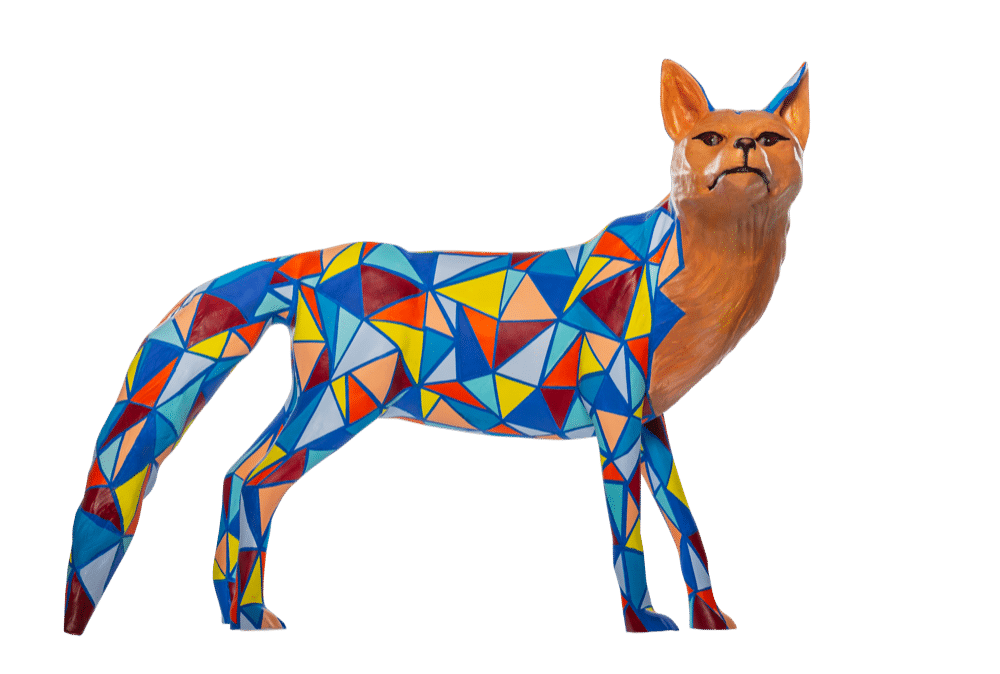 Artie
Artie's design is a patchwork quilt, evoking Leicester's historic textile factories. The colour palette is inspired by Leicester Cathedral's Richard the Third 'Redemption' stained glass window which uses hues of reds, golds, and blues. This has been remixed to reflect the fast developing, colourful, multicultural county of Leicestershire.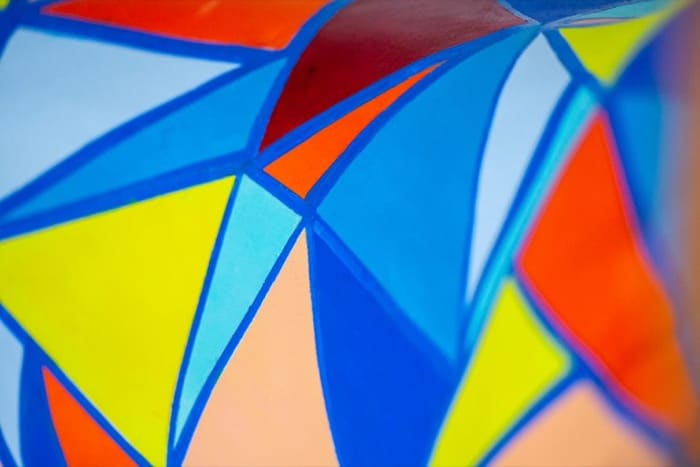 Some detail from the painting
About the artist/organisation
Based in Leicestershire, Seema Jaffer is a self-taught creative who produces works alongside her studies in finance, to fulfil her artistic passion. Her work focuses on using hidden imagery nestled within bold shapes and colourful designs. Her previous works include graphics featured on Leicestershire and Loughborough Library merchandise.