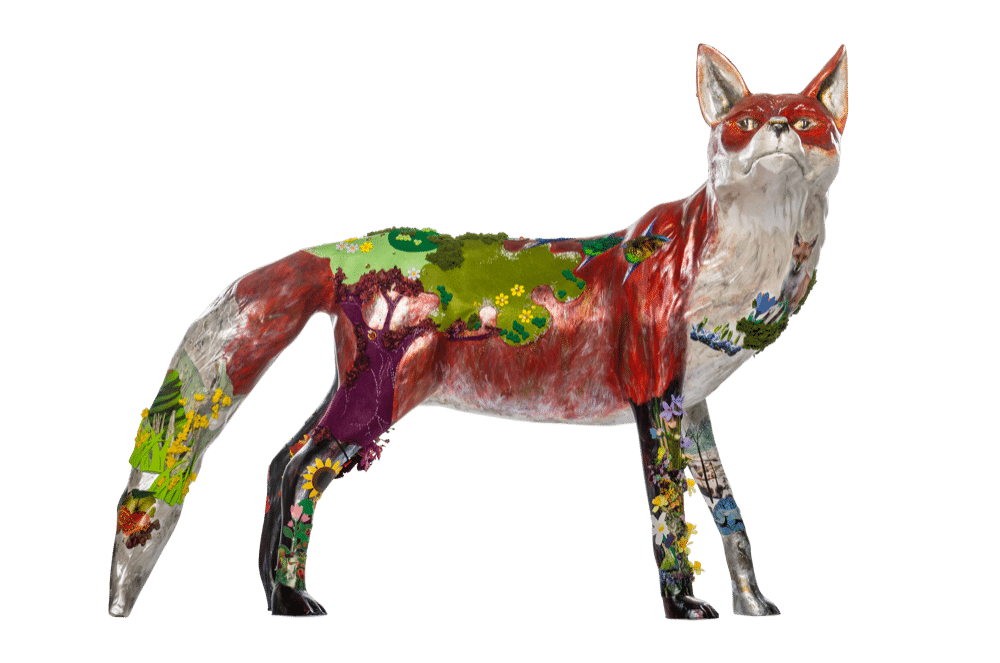 Seasonal Tattoo
The incredible, beautiful Red Fox not only survives but continues to grow and thrive. Surviving is no longer the only option … I too want to thrive, to reclaim who I am. There is never an excuse for abuse.
Thank you Leicestershire for welcoming and accepting me.
Over to my Fox, the one and only, the quintessential 'Seasonal Tattoo'.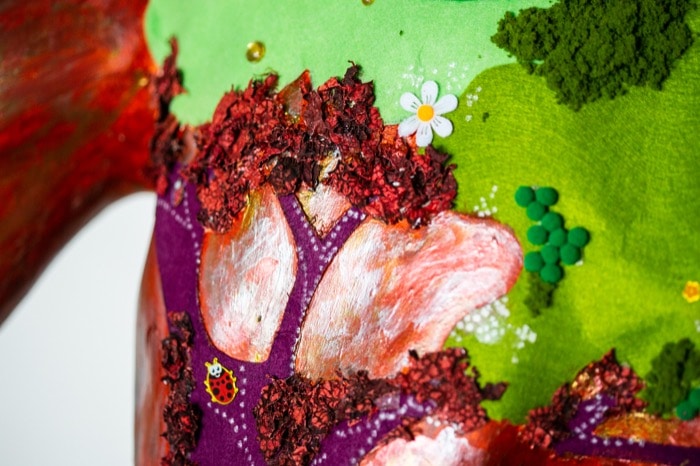 Some detail from the painting
About the artist/organisation
Lorna trained as an Architect at Dundee University/Duncan Of Jordanstone College Of Art.
In 1989, the year of Fosse Park's 'birth', she was an award winning Designer working in London for industry leader, Fitch + Co, in their shopping centre/retail division.
Three decades in an imbalanced marriage followed …
Lorna is now delighted and oh so proud to be back designing, where she belongs.